Nightly Menu
Available Tuesday-Saturday
Shared Plates
Salads And Pasta
Burgers And Sandwiches

Burgers are cooked to your preferred temperature choice of mayonnaise, mustard, or ketchup and a side of kettle chips
Entrees And Pizza
Lunch Menu
Available Monday-Saturday 10AM-4PM
Chicken & Fish Sandwiches
Build Your Own Sandwich (2 meats/1 cheese + condiments, garnish)
Salads - Quiche - Soups - Sides
About Our Bistro
Pecos Flavors Winery was founded by Paul and Cindy Ragsdale in April 2004. The Ragsdale's were born and raised in Roswell and their son Josh Ragsdale now currently runs the family business. Pecos Flavors Winery first opened its doors as a tasting room in downtown Roswell with a desire to feature New Mexico wines and products. After visiting wineries around the state of New Mexico, the owners decided that Roswell needed a place to experience and purchase all the great wines that the land of enchantment has to offer. Pecos Flavors Winery first planted their grapes in 2004 and produces a signature label "Compadres", which is a New Mexico Cabernet / Syrah blend sold in store and online.
The winery's tasting room reflects the southern New Mexico farm and ranch decor. The 100+ year old bar nestled in the winery was found in the Hondo Valley and a statue of Billy the Kid compliments the atmosphere. We carry a nice selection of New Mexico made products including; coffee, green chile foods, sauces, stew mixes, chocolates, pecans, pistachios, and cheeses. Also available are wine accessories for all of your wine needs.
We have a wide variety of New Mexico wines with more than a dozen labels and over 80 different varieties and blends. Tastings are conducted Monday through Saturday (10am-5pm). All are welcome to have a glass or bottle of wine and enjoy a cheese and/or fruit tray with friends. Pecos Flavors Winery proudly serves New Mexico brewed beer as well. We serve over 5 different breweries from across the state. Stop by and have a cold one!
Our hours are Monday-Saturday(10am-8pm). The tasting room is available for special events and we often feature local live entertainment.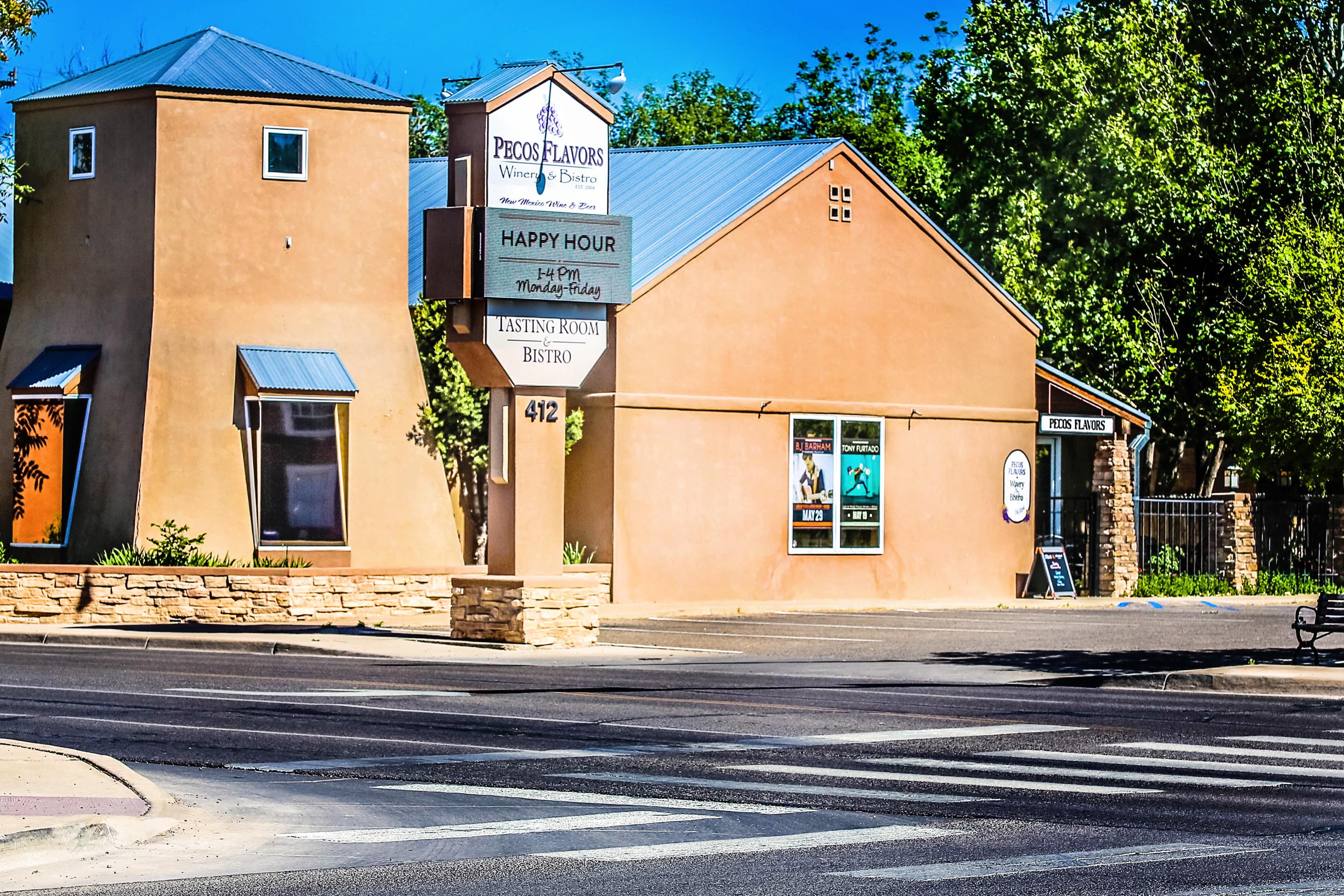 Stay Up to date with our events